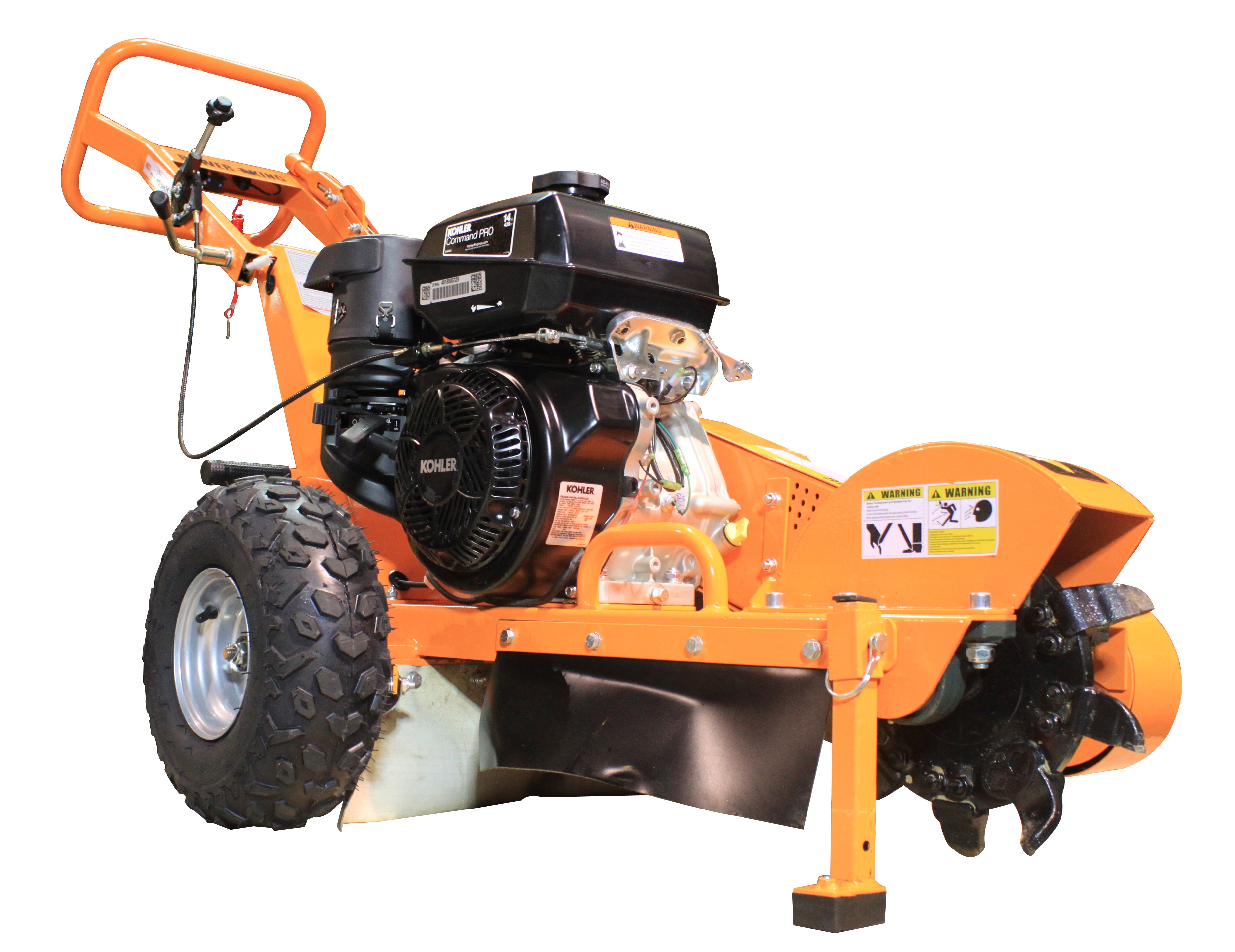 Stump Grinders
Power King stump grinders are powered by a 14HP commercial grade Kohler engine. That power is transferred through dual v-belts to a 5/8" thick and 8 3/4" diameter cutting wheel. 9 carbide tipped teeth and wide cutting path easily cuts through stumps quickly. Also supports Green Teeth 500 series for easy to change and long lasting teeth. The locking brake provides better control when pivoting. Adjustable bow handle and easy to reach controls for comfort.
View Details
Chipper Shredders
Power Kings drum style chipper shredders provide power, reliability, and ease of use. Drum style chippers allow entire branches, leaves and all, to be processed into mulch. Rotational discharge chute allows positioning of the processed material for easy cleanup. Our 5" and 4" chipper shredder discharge chutes were lengthened for processing directly into a pickup truck. Hook up your chipper shredder to an ATV, lawn mower / small tractor for easy transportation on your land.
View Details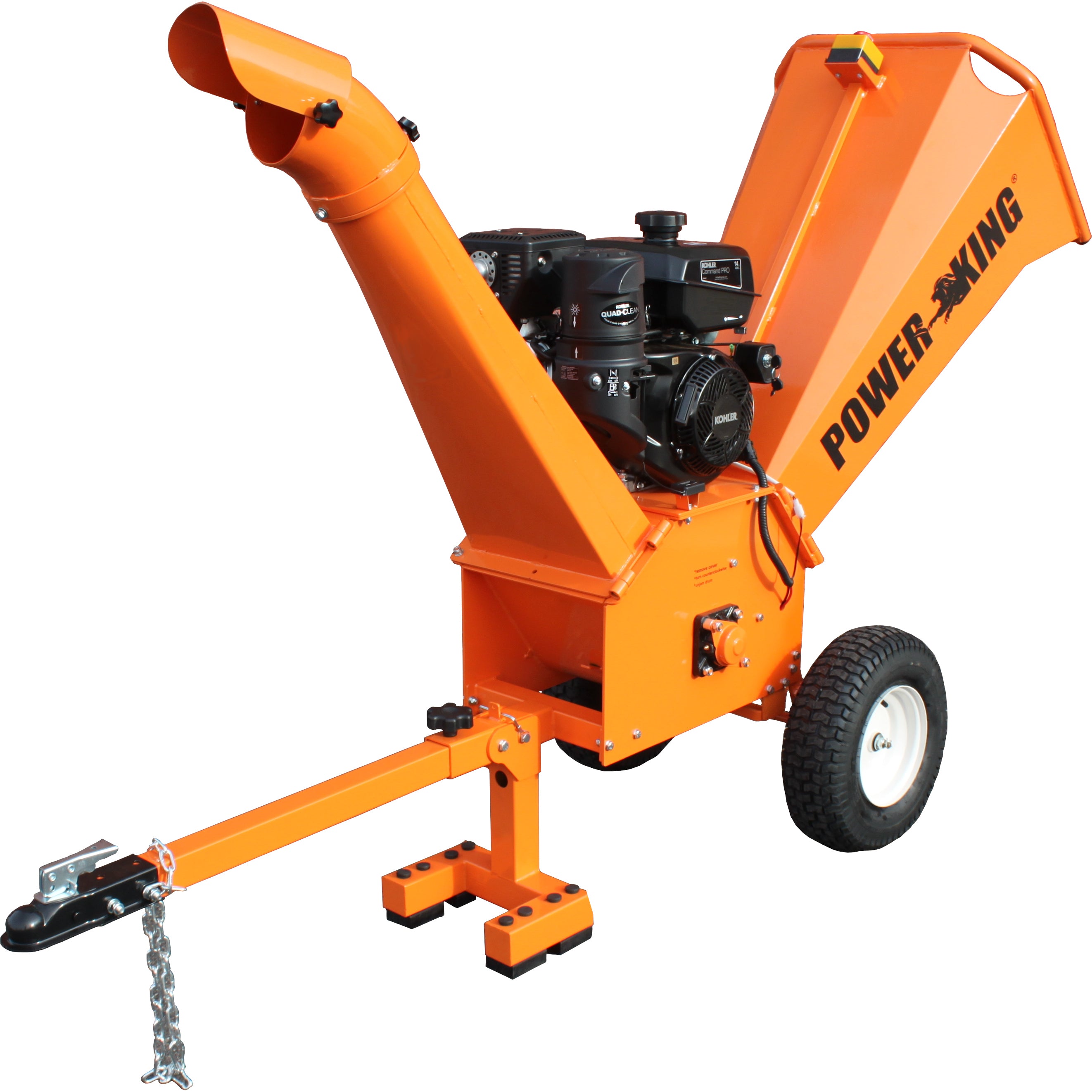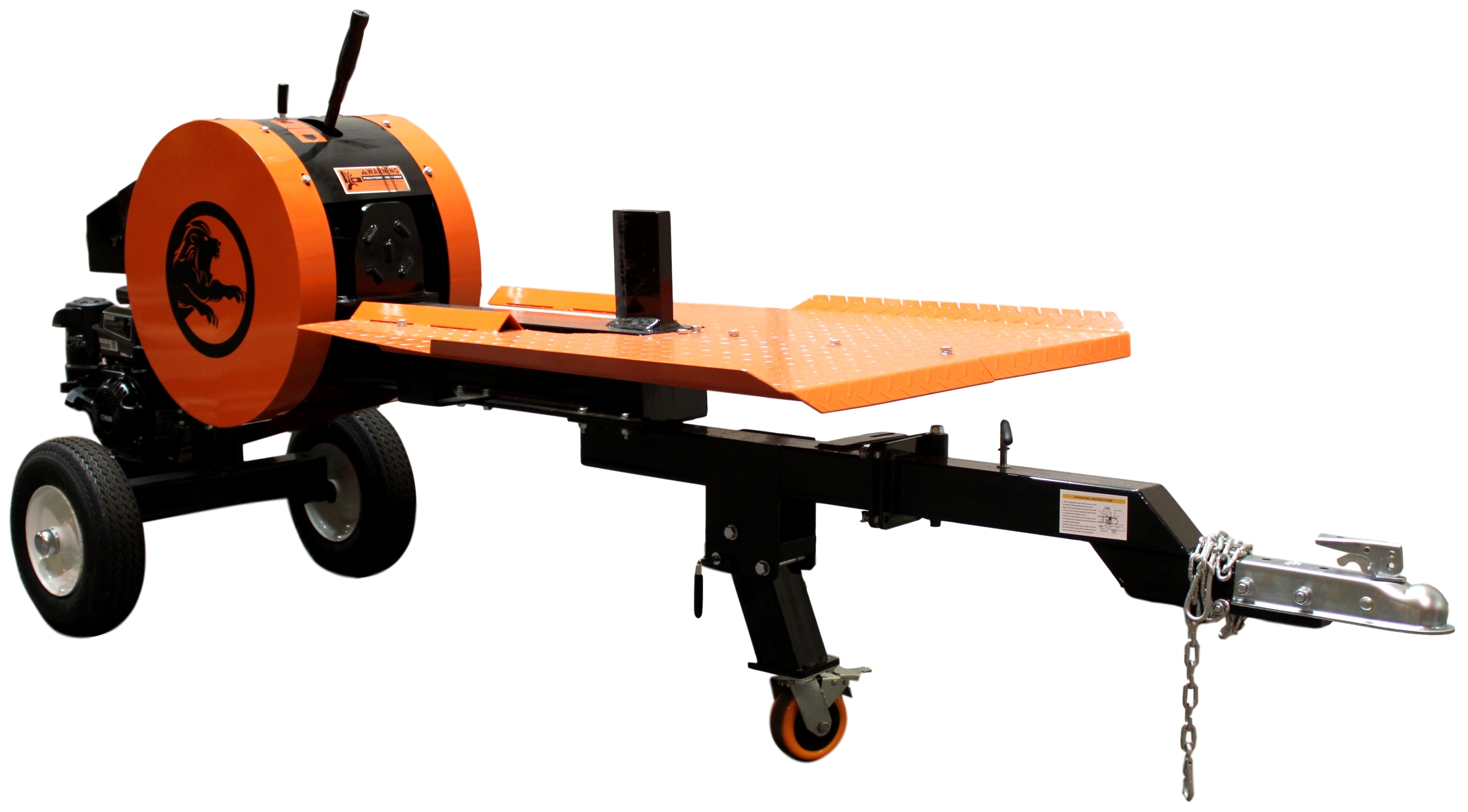 Kinetic Log Splitters
Kinetic log splitters saves time and money. No need to mess with hydraulic fluid, pumps, hoses and valves which can leak everywhere. Our kinetic log splitters use a simple design of a rack and pinion. The Kohler Command Pro engine recharges 2 weighted flywheels to operating speed. Once the engagement lever is pushed down, it pushes the rack onto the pinion thus transferring the kinetic energy pushing the log into the split. The rack then auto-retracts and the flywheels recharge again. This fully cycle is only 3-seconds. Our units come with a Auto Braking System (ABS) to protect the rack and pinion. If there is an overload which can come from knotted wood, the rack will automatically retract and prevent damage.
View Details